tiny houses in the snow
Nothing snaps me right out of a tired disgruntled wake-up like opening up the curtains to see this.  Bring it on, winter. Even more fun was showing Baby Pickles snow for the first time.  Is it snowing yet (if it snows at all, that is) where you are?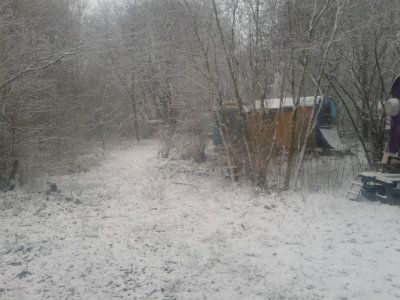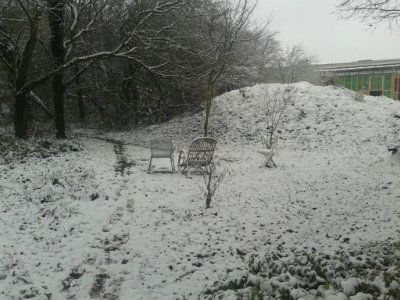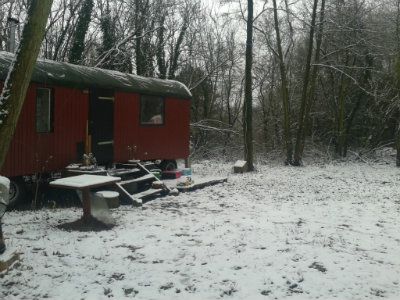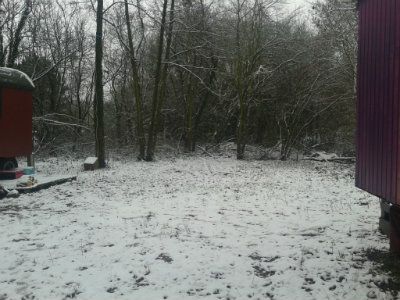 That last photo is the space where I want to build the mini-Wagen-house (my current plan is not to build a little house from scratch, but to build two Wägen together) that I described here.  I can't fucking wait to get building on it.