the weather outside is frightful, let it snow, etc
Going into town these days means being inundated with Christmas songs, means ending up with a lot of rather unfortunate tunes stuck in my head. Or as the Germans would call 'em, "ear worms." (Isn't that just a delightfully pictorial translation of having a song stuck in your head? I heart languages. May the world never become so globalized that all but one language is extinct.)
This evening the Beard and I went into town and braved the Christmas market in exchange for a cup of mulled wine spiked with schnapps. Mondays are a pretty good day to hit the market for the kind of people who hate crowds, and we were even able to ramble around comfortably so that I could take some photos for a blog I'll be writing for work.
It's no wonder that the people who run Christmas market stands can earn their entire year's income in just one month. Booze plus shopping is a time tested formula for un-adulturated spending and sky-high profits. And in very few places do the two cohere as seamlessly as they do at Germany's Christmas markets.
So in the name of the new winter season I will not be showing you pictures of the Christmas market, but of winter as it descended upon us last week, wagenplatz life ala god's spilled crack-cocaine.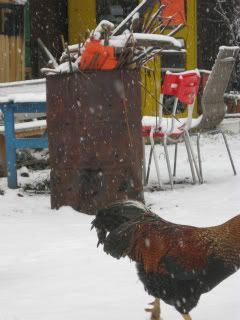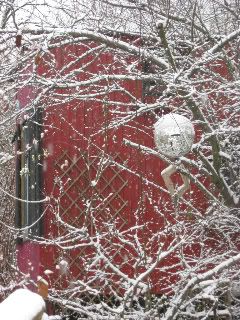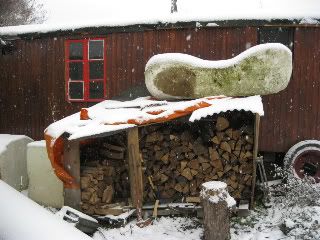 Briefly, the snow is capable of magic; everything looks gorgeous, and it's easy to be in love with the world. Then it melts, leaving only mud in its wake. It has already started to drip.