the further mad cap plans of click clack gorilla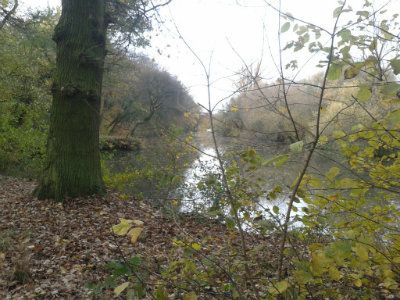 At the beginning of fall a feeling of excitement creeps in alongside the new smells and colors.  The smell of dried leaves reminds me of the start of school, of hats dug out of closets, of new notebooks and pencils, of scarves and hot chocolate, cold hands and red noses. It is a season of transition.  The trees have changed their clothes and then stripped.  The ground is melting into a muddy paste.  The air shows me my breath in foggy clouds.
I thrive on change.  It is why I like phoenixes.  It is why I rearrange my living space at least once a year.  It is probably also why I find the idea of an apocalypse so intriguing.  I sometimes like to put myself in new situations, uncomfortable situations, just to watch myself struggle and learn and grow.  But sometimes, still, it is sad.  Like finding out that another member of your band will be leaving.  Sniff sniff.  On the upside, we also have a new bassist.  At the very least, I can already feel myself drawing energy from the reorganization.  (More here.)
On the home front, I am settling in.  Really feeling at home in a new place takes time.  There is no fast forward button.  There is always a period of slowness and sometimes sadness and adjusting.  Even though I have called this town home in the past, it is all different now.  Another challenge, another change, another new source of energy.
This I think, is the reason why I have been humoring some mad cap plans.  We still don't have a Wagen for Baby Pickles, and the emptiness in the spot where we would be placing it and the crazy ass structures others have built in this community have gotten me thinking.  Why don't I just build a fucking house?  Right there on that spot? It would be a tiny house, but it would mean having all our spaces under one roof.  It would mean lighting one fire and never having to go outside in the rain to get to the kitchen.  I could design it just the way I like it, perfect every detail before we moved in.
We have been dreaming of a tiny cabin—something like a retirement plan—but why wait?  Why not build a tiny cabin now?  I can't think of any reason to put it off.  There is space.  We have our Wägen to house us while I start scrounging together materials (and to keep us mobile after).  The idea was to save money, buy land, then build, lalala.  The usual way.  The way that involves working lots of hours and always putting off the dream.  It has long been my philosophy that putting off dreams is always a bad idea.  Maybe one day we would have enough money.  Maybe one day we would get around to it.  But what if we didn't?  Do I want to spend my life waiting?  Oh hell no.
When I mentioned this to the Beard he was skeptical.  But we won't be mobile, he said.  If we get evicted or want to move somewhere else we can't take a house with us.  It's true.  That was always the plus of tiny Wagen life.  But I don't like to live my life waiting.  Even five years would be long enough to justify the time and the money to do build an awesome tiny house.  And we don't need to spend a lot of money.  We can scrounge.  I can hound the internet for free things (one of our new Platz-mates built a lovely kitchen add-on on his Wagen from a garden shed that someone had placed an add to get rid of).  I can take my damn time, and then I can get some friends together and build a fucking house.  Raise high the roof beam carpenter!