the dining room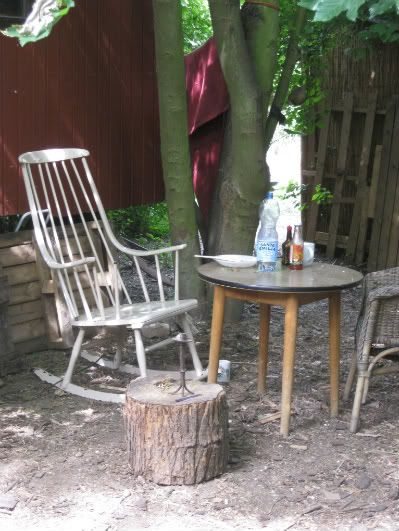 A cold, damp week has kept us from re-instituting the outdoor bed, and a new dining space has emerged in its place. Eating outside means you can be as big of a slob as you want without having the clean the floor afterwards (wohoo), but it also means that the little green bugs that live on the undersides of the maple leaves are always falling on your arms to tickle you.
The rocking chair showed up in the back of a friend's van recently with another washboard (this one all metal) to add to my collection of household-items-turned-instruments. One of my favorite things about scavenging is that I am constantly giving my friends presents. A habit just as fun when you're on the receiving end.
Do you have a special spot for summer meals?