tallbike workshop, köln
No experts, no masters. Despite my heartfelt belief that experts are over-rated and diy deserves endless high fives, I was nervous as fuck about giving the tallbike building workshop at the wagenplatz birthday festival in Köln. But, turns out, haha, I actually do know how to build a tallbike, and with someone who knows lots about getting the annoying bits off of bike frames and someone else who knows how to weld around to help, the day resulted in six mostly finished frankenstein bikes that even Mad Max could love.
CONTAINER BIKE/SHOPPING CART BAKFIETS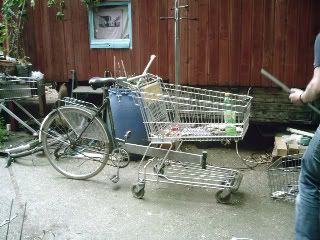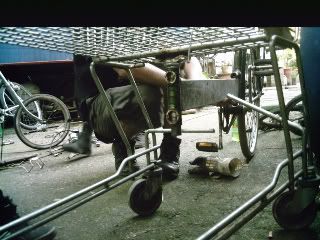 THE STORK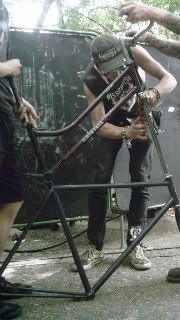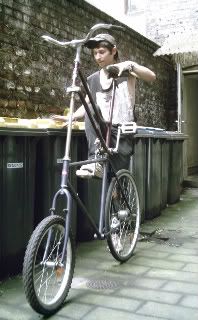 APOCALYPSE TANDEM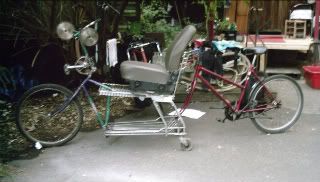 THE PEGASUS (kids frame on top)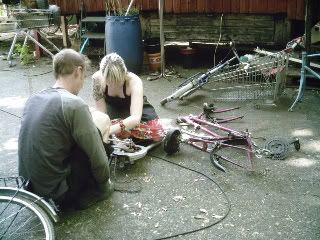 THE QUICK CHOPPER (they built this fucker in what felt like ten minutes)
THE "I SWEAR I SAW THAT SAME FRAME AT THE FLEAMARKET FOR 100 EUROS" OLD SCHOOL CLASSIC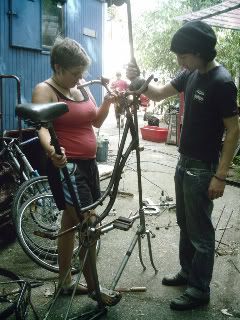 I'll be posting semi-detailed instructions for building your own tallbike tomorrow. I promise. This isn't like my other empty "I'll post X next week" promises. This one is already finished and scheduled.