my first tiny house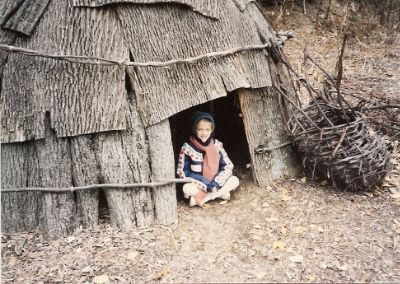 Reconstruction Lenape Hamlet, Waterloo, NJ, the eighties.
My Dad is an archeologist, so as a kid I spent a lot of time doing things like this. Family legend has it that I won a prize at this particular event for eating more than my weight in roast buffalo.
Anybody ever built one of these?