like i said yesterday…
Pictures! This is what our spot looks like all weed whacked. (If you don't know what the hell I'm talking about, go read this first.)
This is the left corner of our new spot (when looking at it from the path leading in). I'm thinking my Wagen, which will be our kitchen once we're there, will live here. I'm already dreaming of the amazing terrace I'm going to have, and the purdy vines that will be growing up it.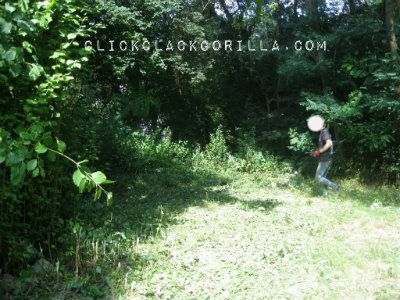 This is a view straight in from the same path. The red Wagen, our main living Wagen, will be straight ahead, all the way back against those trees.

This is the Wagen that, right this very second, the Beard and I are in Frankfurt trying to get moved.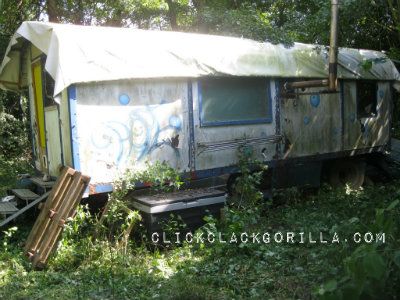 And last of all, this is a photo backed up down the trail leading to the spot. Our grand entrance.

And now to get on a train to Frankfurt to move that old Wagen. Please do some sort of Wägen moving like my hand through melting butter dance. It looks like it'll be easy to get out of there, but then again, they almost always do and then all of a sudden you find yourself pouring three liters of vegetable oil onto a sheet of metal in order to slide an enormous Wagen ship out of the very tight space it has been living in (true story and more on that next week).