i steam, you steam, we all steam for ice and steam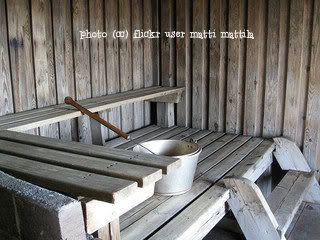 Why hello there.  Long time no see.  At least it feels like it.  Long time no long rambling post or Wagenplatz this or baby that or daily life something or other.  But here I am.  Baby Pickles is watching Papa Pickles play banjo, and I am here to play keyboard.  It kind of depresses me how much of my joy hinges on staring at a screen while touching a connected piece of plastic with both hands.  But alas, computers have shaped my writing process, and writing by hand is now irritating.  A strange evolution for a semi-luddite.  Life's contradictions, eh?
Summer has come in a big rainy mess.  Days are warm (ish).  It rains.  It's gray for weeks.  Then suddenly it's hot as hell.  But since it's mostly just cool to cold I have reinstated my sacred sauna tradition.  (Tuesdays and Fridays, four hours for 10 euros at Taubertsbergbad!  Holla!)  It has become critical to my sanity.  Without it I am less patient, can tolerate less baby bullshit, touch darkness more often.  But give me four weekly hours of steam, and I am a saint.  Or as near to one as I will ever be.
Early on a Tuesday morning in the sauna, it's just me and a bunch of old men.  Last week one of those old men asked me if my hair was supposed to be red/gold/black, the colors of Germany's flag, and what I would do if "we" lost the game that evening.  We were standing in the circle of showers at the center of the sauna complex, naked.  I considered sprinting home to have Scissors re-dye my hair immediately.  My hair is black on one side and washed out pink on the other side!  Do I look like a football fan obsessed enough to dye my hair like the German national flag?!  Then again, you could be anyone when you're standing naked in a shower, talking to an old man.  You have no social cues on display through your clothing, nothing but the color of your hair to hint at who you are.  And wait a minute was I having a conversation with a complete stranger while we were both naked?  You have to love German sauna culture.  At least I have to.
Five years ago I was totally terrified/horrified/uncomfortable with the entire sauna concept.  The first time I was invited on a sauna outing I declined.  It would have been my first time meeting then-boyfriend's friends.  That made me nervous.  That made me really nervous naked.  Then I moved to Mainz and some friends of ours had a sauna in the basement of their apartment building.  Getting naked with three friends felt a lot less weird than getting naked with a swimming-pool complex full of strangers, so I finally got my feet wet.  And hot damn I loved it.  Now, finally, I am totally obsessed with sauna-ing.  Now I can comfortably walk around naked in front of strangers.  I mean you know moving to another country is going to change you, but I certainly didn't expect those changes to have anything to do with (semi) public nudity.
If you've never been in a sauna, it might be kind of hard to understand the awesomeness.  Intense heat, a room full of sweaty naked strangers—it's not everybody's bag.  Then again if you, like me, feel like your fingers and toes never completely thaw for the entirety of winter, you will most certainly understand.  Sauna duder comes in, sauna duder pours water over the hot stones on top of the stove, steam ensues, sweat pours, and his towel is waved around like a helicopter, like a ceiling fan, to distribute the heat.  Your fingers and toes thaw.  Your skin tingles.  You can feel your blood pumping.  And though I sometimes find myself lost in thought during those moments, I more often find that it is an exercise in presence, an experience that helps me be fully present in my body for the six to eight minutes involved.
Afterwards you take an ice cold shower, then a hot foot bath, then a swim in an ice cold pool.  You start to feel like a super hero, invincible.  You can walk around outside in the middle of winter completely naked and feel comfortably warm.  You can enjoy an ice cold swim.  Your body vibrates with blood and energy.  Every single time I am in the sauna I find myself thinking about how I would describe the feeling in words.  But most of those words dissipate with the steam and the sweat, never to reach their intended ears.  But this time, I managed to catch a few and take them home.
Saunaing is an important gate keeper for my sanity.  What keeps you balanced?