holy shit, it's a bauwagen dollhouse
Why didn't we think of that?!?! We had even talked about getting Pickles a dollhouse. (Well, someone had offered to give us one, and we said yes.) But a house? Why the hell would we get her a dollhouse? Pickles' dolls would obviously live in a Bauwagen.  Just like us.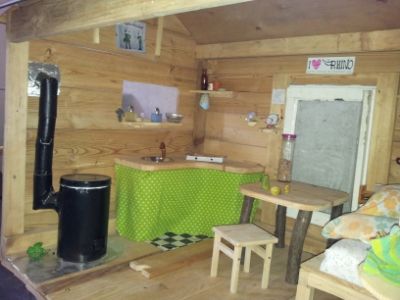 The Beard was on tour for five days last week. In Freiberg this dollhouse was at the venue where they played. When he told me about it on the phone I begged for photos. Next summer we are so building one of these.  Miniature things have always excited me.  I can't explain why.  Just…little things!…squeal!  That is basically how it happens in my head.  If you see an explanation in there somewhere, let me know.