dumpster find of the week: the bucking cow
I was really glad that some folks I know are about to have a baby, as I was glad to have a reason to take this little plush cow rocking chair home with me.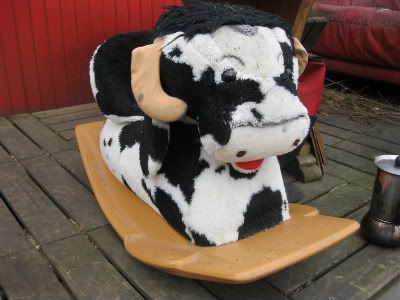 And don't forget, you too can submit your dumpster booty to be paraded around the pages of Click Clack Gorilla. Send an e-mail with photos and stories to nicolettekyle [at] yahoo [dot] com.