bauwagen life according to universalnetz.de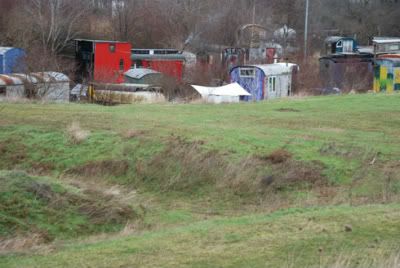 In search of interesting Bauwagen illustations this morning, I happened upon an interesting article about Wagenplatz living. I felt compellted to share it with you despite its being in written in German because it is accompanied by some ancient pictures of our community—pictures from the time before the university kicked us off of half of the land and put a really ugly chemistry building where a lovely bit of green used to be. You can see the article and pictures here. Click through the blue numbers beneath the picture to see all five shots.
According to the article, Wagenplätze originated shortly after World War II by homeless refugees and survivors. True or false? Who knows, but an interesting tidbit either way.
Photo: SP//universalnetz.de