around the platz, april 2014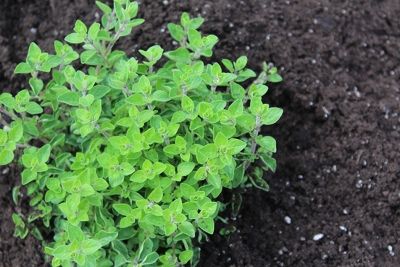 Wow guys. I finally posted something that even those having trouble seeing my new posts could actually find, and all the "we missed you" and "yeys" I heard in return were awesome. Thanks for the high fives. Back at you.
Today I've got a few more photos of life on the Platz, though at this point they are a bit old. Instead of freshly agitated dirt, we have grass so green it looks fake. The herb garden is flourishing (and possibly saved the lives of the two sage plants I raised from seed).  So yeah, old news, and I'll have to get new photos in the works, but hey little steps.  At least now you'll get to see the progession.  Spring is the best time of year at a Wagenplatz.
For those you you who still can't see the newest posts without a link from that damn year in books post, I've listed all the posts of 2014 below for you to get clicky with.  As well as a few morsels from Book Punks, my new book blog.  Huzzah.
The herb garden.  All these rocks were just laying around the property.
A new porch!  It still needs a few details and better steps, but they are on their way.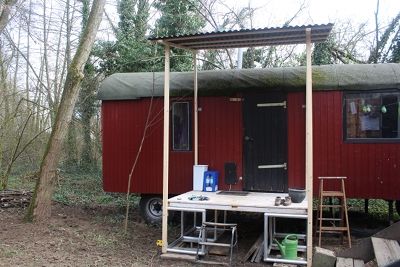 Like I said, all that is brown in this photo is now bright green.  The rocks have been replaced by mulch.  It is SO good.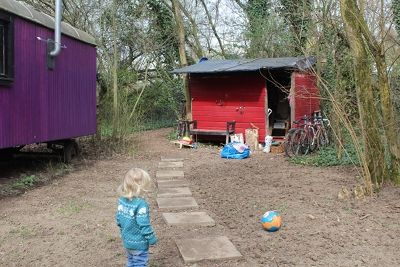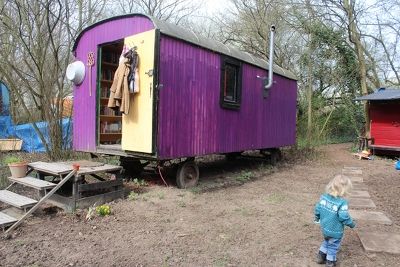 Posts you might have missed:
If you can see this post you've won a prize/Kitchen photos
Daily life February 2014 (a low moment in time)
And then we had a kitchen and life was suddenly all marshmellows and cartwheels
Put on some rabbit ears and dance
Since I spend most of my time thinking about books
Book Punks posts you might enjoy: