and then there were none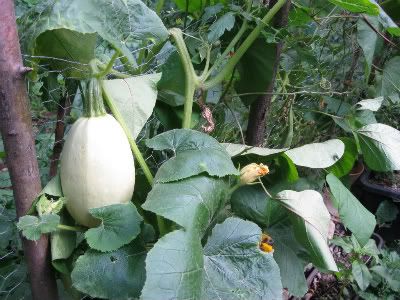 And just like that, my entire spaghetti squash crop died. About a month ago they were exhibiting a preference to world domination, climbing fences and strangling the beans. A few weeks ago I noticed that some of the leaves were dotted with a chalky white substance. And yesterday they were dead, every last plant, stalks brown and withered, a big hole in the garden where their overbearing vines had lain. The few leaves still visible are completely covered in chalky white.
So what the fuck? Did all the rain cause the leaves to mold? Has anyone else had squash plants go down to whitening leaves? And will the orphaned fruits rippen to edibility as well on my counter as they would have on the vine? Or will this be just another summer in Germany without my favorite squash? RIP spaghetti squash, RIP.