and the joke's on me
Erm. What was that I just said about being able to smell spring in the air? Touche, weather patterns, touche.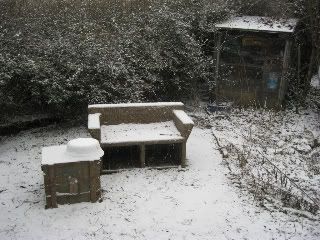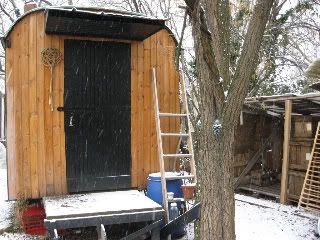 Just Wednesday I took this picture of my tulips, heralds of spring: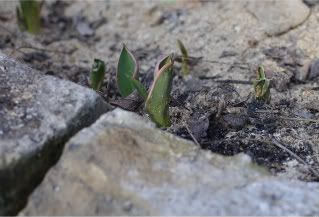 And now they are covered in snow. Does anyone know anything about tulips? As my ill-timed end-of-winter layering landed me with yet another cold, will this cold spell break the spirit of my lovely dumpster-dived tulips?