trash to treasure: a dumpster-dived floor
Way back in February, before Baby Pickles had arrived and when there was still snow on the ground, B brought a new Bauwagen back to the Platz. It looked like this.  He needed more space, and he had been planning on doing the inside up real nice.  But, whoops, no money.  So the trash collecting began, and bit by bit, he pieced together a patchwork floor that, in my humble opinion, looks much awesomer than any regular old orderly looking purchased flooring ever could have.  And it has a chess board!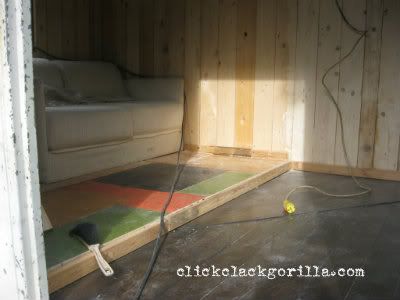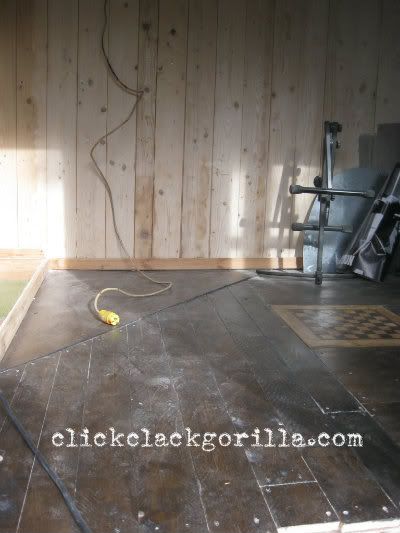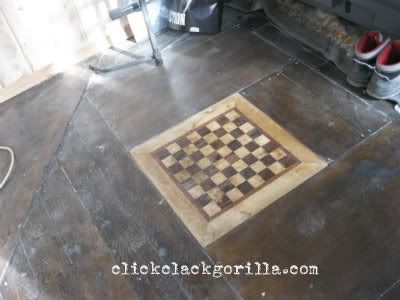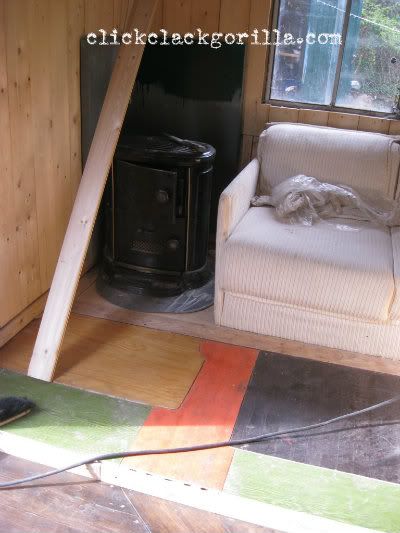 7 Comments so far.
Please leave a comment.
Leave a comment
Line and paragraph breaks automatic, e-mail address never displayed, HTML allowed:
<a href="" title=""> <abbr title=""> <acronym title=""> <b> <blockquote cite=""> <cite> <code> <del datetime=""> <em> <i> <q cite=""> <strike> <strong>