people of mainz! free black diamond show tonight!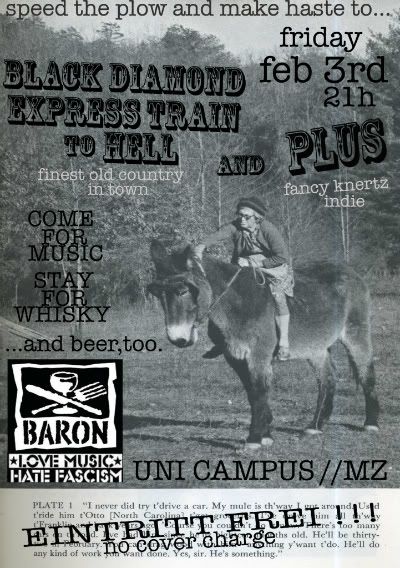 Last chance to see a huge pregnant Nikki on-stage before Peanut punches her way out of my stomach…
For a listen:
Black Diamond Express Train to Hell
Plus (Oliver will be playing solo NOT with the full Plus band.)
No Comments so far.
Please leave a comment.
Leave a comment
Line and paragraph breaks automatic, e-mail address never displayed, HTML allowed:
<a href="" title=""> <abbr title=""> <acronym title=""> <b> <blockquote cite=""> <cite> <code> <del datetime=""> <em> <i> <q cite=""> <strike> <strong>