wagenplatz dominos part five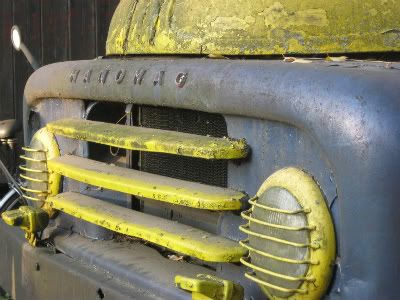 We are in the final stretch. I had my doubts that the group would manage to get six Bauwägen moved before rain and mud made moving them a joke. We are procrastinators all. But on Sunday we moved two trailers within a couple of hours, and there is only one more Wagen to go before the Beard and I can move our sleeping Wagen to its new happy quiet baby-friendlier place. After another Friday night of very little sleep thanks to loud music coming from the house, I CAN'T WAIT. *Hops up and down like a kangeroo.*
This time a truck-turned-kitchen was up for pushing. If the motor still worked, it would have been an easier number. But as it is, we pulled with the tractor, and then pushed it into place by hand. It went something like this: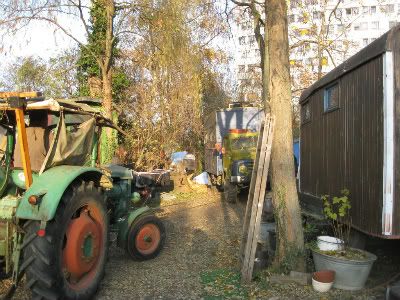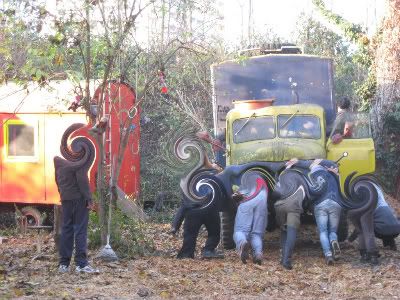 Want to read more about moving tiny houses? Check out these posts:
the wagon moves (wherein we haul my trailer home for the first time)
wagenplatz dominos part three: moving the ship
wagon dominos part two: moving my tiny house
wagenplatz dominos part one

2 Comments so far.
Please leave a comment.
Leave a comment
Line and paragraph breaks automatic, e-mail address never displayed, HTML allowed:
<a href="" title=""> <abbr title=""> <acronym title=""> <b> <blockquote cite=""> <cite> <code> <del datetime=""> <em> <i> <q cite=""> <strike> <strong>